Where can I find Academic Summer Camps in Phoenix Arizona for my Kids?
Many parents ask us about ways to keep their kids academically engaged over the summer and I highly recommend academic summer camps and programs!
Why?
Academic summer camps and programs are terrific for keeping your kids academically engaged, but often times without their realizing it!
When do regular kids learn about the engineering behind building a robot? Likely never!
But in these summer camps, kids can gain valuable experience learning how things work, interacting with college professors, and meeting other kids they may not have had a chance to interact with before.
Plus this offers a great source for letter of recommendations for jobs and college entrance!
With dozens of academic summer camps in Phoenix, AZ to choose from which one do you pick?!
Well, that all depends on your objectives. Below we have listed summer camps based on different criteria that are likely important to affecting your decision.
What academic summer camps in Phoenix Arizona are out there?
The BEST Summer Program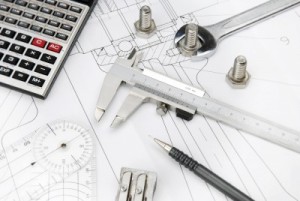 Game Camp
Cochise College Camp
High School Engineering Research Program
Algebra Explorers
Robotics Camp
Summer Transportation Institute (engineering)
Summer Engineering Experience [email protected]
To the Moon, Mars, and Beyond
Game Creation Intensive
Joaquin Bustoz Math-Science Honors Program
Want to do more searching? Here are sources of academic summer activities and camps:
Arizona Sci-Tech Festival (filtered for June and July)
Community.asu.edu (have not yet fully updated for summer 2013 – so check back!)

Happy hunting!
And if you know of more great opportunities, share them! I would love to update my list with more so other kids can benefit through fun academic involvement over the summer break.
PS: See full version of this article here on In the Zona
Main Image source: http://cidse.engineering.asu.edu/robotics-camp-offers-young-students-a-gateway-to-higher-education-in-science-and-engineering/
The following two tabs change content below.
Laura earned a Master's degree in Secondary Education plus Teaching Certification for Mathematics and Psychology in both AZ and CA. Her undergraduate work was in Psychology with a minor in German from UCLA where she graduated magna cum laude. She has been tutoring since the 90's, was a high school teacher 2006-2011, and still teaches for a local college. Laura is passionate about teaching, learning, entrepreneurship, and traveling the world with her husband, their dog Tuck, and her Macbook Pro. -- Join Laura on Linkedin & Twitter!
Latest posts by Laura Petersen (see all)