You've put on your best outfit, fixed your hair, stared into the mirror, booked a sitter, kissed your kid, and you're out the door for the night.
Ooh–for a date? A movie? Dinner with a friend?
Nope. A parent teacher conference.
While these conferences are known for causing a whole host of emotions–excitement, anxiety, irritation–they're really a fantastic opportunity to get to know the person who's responsible for molding your child's mind whenever you're not there.
And consider–roughly eight hours a day, five days a week? That's a lot of time you're not seeing exactly what your kid is doing, how they're developing, how they're struggling.
But here's the good news! Your child's teacher is seeing it, and they want your child to succeed just as much as you do.  Here are 9 questions to get you started unlocking the teacher's perspective on your child, finding out how you can help, and establishing that you're on the same team.
1. How is my child doing socially?
The reason why this question is so important is because it's so multi-layered.  It can mean almost anything.  Does your child have friends?  Is he being bullied?  Is she keeping to herself on the playground?  Is he talking out in class?
"How is my child doing socially" tenderly opens the door to talk about a bunch of areas, all vital to your child's continued growth and learning.
2. Does my child need extra help in any areas? How can I provide that extra help?
This is sort of a no-brainer. If your child is struggling to memorize their multiplication tables, it makes sense that you, their parent, should find out. And, bonus–once you know, you can give your child the special attention that their teacher likely doesn't have time for.  (For example, you can practice with flash cards before dinner, or as they're getting ready for school!)
3. Where are my child's strengths?
Parent teacher conferences shouldn't be all doom-and-gloom. And consider this: your child is your child. And you probably love them a ridiculous amount, and think they're undeniably wonderful.
But your child's teacher? Well, they're a stranger, and they have a completely different perspective. It's like they're looking at your child with brand-new eyes.
So make a point of asking the teacher what they think your child's strengths are. Maybe it turns out that Harold is really excellent at writing short stories–but he's been too shy to show you at home. Or Jenny is always helping people and making sure they have an extra pencil. You never know what sweet secrets you might uncover!
4. Does my child have any trouble seeing the chalkboard?
Okay, so "chalkboards" are kind of passe, but still.  Stay with me.
Especially in the younger grades, when vision problems tend to show up for the first time, this is such an important question.  There could be subtle cues that you happen to be missing…but it's incredibly obvious for a teacher to see, especially if one of their students is always squinting at the board.
Ask this question, and you'll be sure to stay on top of your child's vision needs!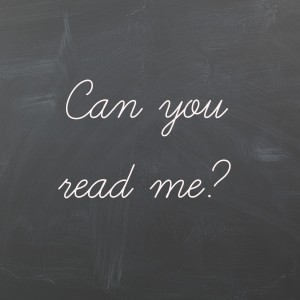 5. What exactly do these assessment results mean?
Has your child taken an assessment test? Did you get the results in an envelope?
Are you ridiculously confused? (Or even just a little unsure?)
It's not your fault.  At all.  The way these assessment results are usually designed is far from intuitive, and tons of people have difficulty figuring out exactly what the graphs and numbers are trying to tell you about your child's potential for success.
But your child's teacher, who likely distributed the tests, is much more well-versed in reading and explaining these confusing charts–and they'd be happy to take a minute to make sure you understand your child's academic situation a little bit more.
6. Can you tell me about your class policies?
This is sort of a "We're on the same team" question.  It can function well, especially if your child is actively breaking a class policy.
If you know about this, and you know what the policy is, you can speak with your child about the problem at home, and work through it.  If the child knows that there will be consequences at home as well as at school, they're less likely to continue acting out.
7. How can I support you?
Another "I'm on your team" question.  Teachers get enough cranky parents–the kind that watch the teacher's every move like a hawk, or make accusatory phone calls when their child comes home with a bad grade.
Be sure to let your child's teacher know that you're not going to be one of those parents, and you trust them, as a trained professional, to do their job!
8. What are the best resources in the school/district for students and families?
Wondering about library programs? Free tutoring services? Oftentimes, schoolteachers have a handle on the resources the school provides for students and families, and will know how to point you in the right direction!
9. What am I not asking but should be?
Even when you think you've asked everything, there's bound to be something obvious you're missing.  (After all, you're only human.) Reaching out to the teacher like this also lets them know that you trust them, and gives them the opportunity to fill in any blanks they think you might find important.
Conclusion
Parent teacher conferences are all about conferencing with your child's teacher.  You want to work together and be on the same team–because at the end of the day, the big, huge thing you've both got in common is this: you both want the best for your child.
Can you think of any other questions you might ask your child's teacher? Comment below!
The following two tabs change content below.
Dressler Parsons
Dressler Parsons spent most of her childhood in an adobe house her father built in rural Arizona. Right now, she's taking so many business and art classes at Barrett, the Honors College at Arizona State University, and plans to graduate in Fall 2016 with a Bachelor of Science in Marketing, and a Bachelor of Fine Arts in Intermedia. And, handily enough, her SAT scores and grades qualified her for ASU's Presidential Scholarship (worth $24,000), as well as the AIMS tuition waiver. She is passionate about showing people their potential for a bright, beautiful future. In her free time, she cooks edible things and knits inedible ones.
Latest posts by Dressler Parsons (see all)