Top Rated Private Tutors in San Marcos, CA!
By partnering with Varsity Tutors, the leading tutoring agency in the country, we have access to the best tutors in San Marcos, CA.
Eliminate Academic Stress & Develop Confidence to Ensure College, Career, and Life Success!


Couple of Our Local Tutors in San Marcos, CA...
Please Note: All tutors have been background checked, interviewed, participated in mock tutoring sessions, and been trained by professionals. 100% satisfaction guarantee.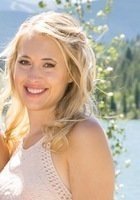 I became a San Marcos-CA math tutor because I am passionate about helping others to advance their understanding of concepts, improve their overall performance, and have the ability to relate subject matter to their own lives. I have a Bachelor of Arts in Psychology from the University of Colorado Boulder. I am very knowledgeable in the areas of psychology, statistics, study skills, organization, writing, English and Spanish grammar, vocabulary, reading, and writing. My previous experience tutoring comes from serving as a research assistant and student mentor for children and adolescents for three years at the University of California Los Angeles. During my math tutoring lessons, I like to provide real life examples that interest students and allow them to engage in the learning process. In my free time, I enjoy traveling to learn about new cultures, languages and philosophies. Also anytime I can be active outdoors I take advantage of, as I am originally from Colorado. Feel free to reach out with questions. I look forward to helping your child succeed.
Bachelors, Psychology, University of Colorado Boulder
Psychology, English, Writing, Event Planning, Gardening, Photography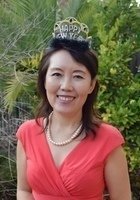 I have great teaching and tutoring experience. I have worked with students the past 20 years. I tutor to help students improve their grades and educational outlook and I've seen all of my students progress and advance through my tutoring. I tutor science to students in San Marcos. I grew up in Beijing and moved to Encinitas in 2000. In Beijing, I was a college instructor and a tour guide. My tutoring approach is very patient and encouraging and I adapt my lessons to each student's needs.
Bachelors, Art, NANKAI UNIVERSITY China
I enjoy cooking, gardening, traveling, and teaching at my church's children ministry.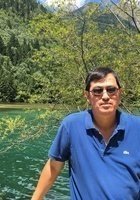 Hello, I am Herbert. My education includes a B.S. in Electrical Engineering with an Economics minor and an MBA focusing on Management and Finance. Along with these, I have a Professional Engineering license from both California and Texas. I have over 25 years of tutoring experience. I have also taught online college courses in Business, Finance, and Economics and now tutor SAT sessions in the San Marcos-CA area. Outside of teaching, I enjoy skiing and volleyball. I am married and have two children, 12 and 18. My youngest is in 7th grade, while my oldest is studying digital arts in college. I can't wait to get to know you and begin working together.
Bachelors, Electrical Engineering, Rensselaer Polytechnic Institute Masters, Business Administration and Management, University of Houston-Downtown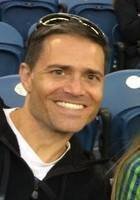 My goal in tutoring San Marcos-CA ACT sessions is to expose students to new information and teach them how they can use this information and new learning skills to continue on a successful academic career path.
Bachelor of Science, Health Services Administration, James Madison University
soccer, guitar, live music, art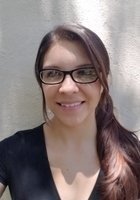 I have a Bachelor's degree from the University of New Mexico in Elementary Education and a Master's degree, also from UNM, in Language, Literacy, and Sociocultural Studies. I have been tutoring for the past fifteen years and love the opportunity to work one-on-one with students and help them in their studies. I tutor math to students in Poway. I also taught for five years in an elementary school in Albuquerque. I moved to Encinitas last year with my family and when I'm not tutoring I like to go to the beach and spend time with my family.
Bachelors, Elementary Education, University of New Mexico-Main Campus Masters, Language, Literacy & Sociocultural Studies, University of New Mexico-Main Campus
Family time, reading, running, outdoors, movies, photography
Request Your World Class Tutor Today! 
Eliminate Academic Stress & Develop Confidence to Ensure College, Career, and Life Success!

Tutors Across The Surrounding Area: