Top Rated Private Tutors in Phoenix, AZ!
By partnering with Varsity Tutors, the leading tutoring agency in the country, we have access to the best tutors in Phoenix, AZ.
Eliminate Academic Stress & Develop Confidence to Ensure College, Career, and Life Success!


Couple of Our Local Tutors in Phoenix, AZ...
Please Note: All tutors have been background checked, interviewed, participated in mock tutoring sessions, and been trained by professionals. 100% satisfaction guarantee.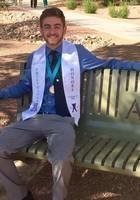 I tutor math in Phoenix, Arizona. My strong academic background in science has driven me to want to share my knowledge with others. I also have experience teaching language. While completing my undergraduate degree, I spent a great amount of time studying and reading myself for the MCAT. This test preparation in addition to my academics have provided me with extensive knowledge in the sciences. After graduation, I spent seven month teaching English in Peru, giving me the teaching and coaching experience needed to tutor students in science today. I am quite personable and enjoy getting to know each student and help them progress.
Bachelors, Physiology, University of Arizona;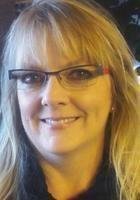 I have an extensive career and experience in chemistry. From teaching at several colleges (DeVry, Glendale Community College, Grand Canyon University, and more) to working in research labs and in quality assurance, I love science. This is why I tutor science to students in Phoenix. I want to share my passion for the subject and help students learn concepts and material that I find so fascinating and engaging.
Bachelors, Chemistry, Carnegie Mellon University; PHD, Chemistry, University of Pittsburgh-Pittsburgh Campus;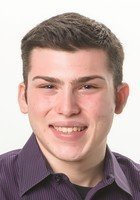 I am a committed tutor and am now offering SAT tutoring to students wanting to better their scores and abilities. I want students to enjoy their experience and really commit to the learning process. The SAT can be a challenging test and I want to help each student master it.
Bachelor of Engineering, Computer Science, Arizona State University;
Music, Coding, Spending time with friends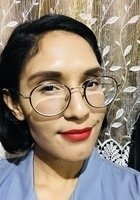 I have been a teacher and tutor for the past ten years and am an Arizona State University alum! I studied Creative Writing, French, and Art History in school, and teach and tutor many subjects. I currently tutor ACT prep to students in Phoenix. Test taking is a crucial skill for high school students and I want to better prepare them to master this test and feel confident doing so. My love of languages, and my ability to speak over four, give me a unique opportunity to connect with each student and better explain the challenges they face.
Bachelor in Arts, Creative Writing, Arizona State University;
reading, writing, painting, running, hiking, musicals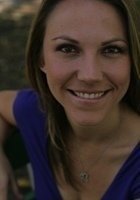 I have a passion for the English language. This led me to pursue a Bachelor's degree and a Master's degree in English Literature. While in school, I tutored students and realized how much I enjoyed it and how effective I was. I not tutor English to students in the Phoenix area. Communication and writing are great skills I want to help students further develop, as well as reading comprehension. English often isn't given enough attention in school and I want to help make up for that. Outside of teaching, I love to practice yoga, go on hike, and spend time with my dogs.
Bachelors, English Education, California State University-Long Beach; Masters, English Literature, California State University-Long Beach;
reading, writing, yoga, hiking, billiards, dancing, photography, spiritual growth, films, music, cooking, health/fitness
Request Your World Class Tutor Today! 
Eliminate Academic Stress & Develop Confidence to Ensure College, Career, and Life Success!

Tutors Across The Surrounding Area: