Top Rated Private Tutors in New York City!
By partnering with Varsity Tutors, the leading tutoring agency in the country, we have access to the best tutors in New York City, NY.
Eliminate Academic Stress & Develop Confidence to Ensure College, Career, and Life Success!


Couple of Our Local Tutors in New York City...
Please Note: All tutors have been background checked, interviewed, participated in mock tutoring sessions, and been trained by professionals. 100% satisfaction guarantee.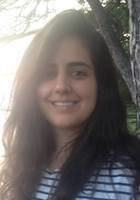 My drive in life is embodied in the magic of watching students realize they have finally mastered a difficult concept or understood a new idea. This "click" is what I search for as a math tutor in New York City, NY, because enlightenment and learning about new things is the very core priority of my professional life as a documentary film researcher. Even though I am no longer in school, discovery and education continue to fascinate me, and from this stems my interest in tutoring.
Bachelors, Religious Studies, Film Studies, Dartmouth College; Masters, Film Studies, University of Edinburgh;
Cooking, reading, hiking, knitting, discovering off-the-beaten track parts of New York City, NY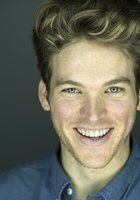 I am happily available for study assistance as a personal tutor in the New York City area for subjects in science. I very much enjoy helping people learn and my personal interests in physics and the natural sciences propels endeavors to do so forward with little effort and much enthusiasm. I studied both physics and theater at the university level, so I am experienced dealing with both practical and creative challenges, and I believe both require critical thinking. My personal hobby of improvisation has also equipped me with strong interpersonal skills, and my work experience in the technology industry has improved my understanding of scientific phenomena through their practical applications.
Bachelors, Physics, California Polytechnic State University-San Luis Obispo;
Swimming, improv comedy, video games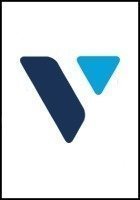 I am a passionate educator and teacher who also enjoys tutoring students one-on-one in New York City, NY. Presently, I am available for personal tutoring for standardized testing, such as the SAT. As an educator, I have 14 years of experience working with students and teaching. I thoroughly enjoy having the opportunity to work with students who think they are not smart enough to understand a concept or who are discouraged because a particular subject is so difficult for them and showing them a different way of looking at a problem or idea. Their struggles are often only an issue of problem-solving skills, perspective, interest, or confidence, and the moment at which they realize that the problems lie here and not in their intelligence is most rewarding. I hope to use my experience as an educator to help students pursue their collegiate goals with confidence and competence.
Bachelors, Music, Shenandoah University; Masters, Special Education, Autism, Johns Hopkins University;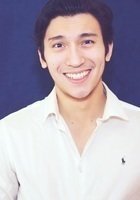 Presently, I am an undergraduate business student at New York University and am available for test prep tutoring for exams such as the ACT and SAT in New York City, NY. As someone who only just recently underwent the stressful period of standardized testing for college applications, I am closely familiar with the most recent formats of the exams, effective study strategies, and study scheduling. Having studied for my standardized tests with tutors myself, I was able to observe which tricks and techniques are most helpful. I am excited to be able to help other students work towards their collegiate ambitions in the same way that others were able to mentor me.
Bachelors, Business, New York University;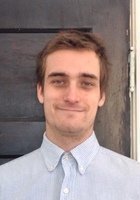 I am a graduate of philosophy studies from the University of Utah and Reed College. In addition to my bachelor's in philosophy, I have completed extensive coursework in history and English literature. I thoroughly enjoy applying what I have learned from my studies to helping others improve their understanding of different concepts in my work as a private tutor in New York City, NY. I have experience tutoring for a number of subjects and standardized tests and have also worked teaching English as a second language. In addition to tutoring, I have spent time as an assistant debate coach and paper grader, so I am comfortable working with students from a variety of backgrounds and ages. I try to make my students reflect on the items they are trying to master and understand why they are important.
Bachelors, Philosophy (English Literature, History minors), University of Utah;
books, conversation, motorcycles, billiards,
Request Your World Class Tutor Today! 
Eliminate Academic Stress & Develop Confidence to Ensure College, Career, and Life Success!

Tutors Across The Surrounding Area: