Top Rated Private Tutors in Escondido, CA!
By partnering with Varsity Tutors, the leading tutoring agency in the country, we have access to the best tutors in Escondido, CA.
Eliminate Academic Stress & Develop Confidence to Ensure College, Career, and Life Success!


Couple of Our Local Tutors in Escondido, CA...
Please Note: All tutors have been background checked, interviewed, participated in mock tutoring sessions, and been trained by professionals. 100% satisfaction guarantee.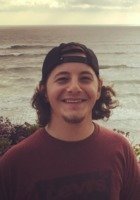 I like math a lot and use in my degree program, Aeronautical Engineering. I understand that students in lower grade levels have different needs than older students, therefore, teaching styles must reflect that. As a math tutor, I will be able to meet those needs and make the learning environment exciting and engaging. By the end of the tutoring sessions, students in the Escondido area will become proficient in topics like addition, subtraction, fractions, percentages, and decimals. I also can help students taking common core math courses.
Contact me today to start a tutoring session.
Aeronautical Engineer, Electrical Engineering, Palomar College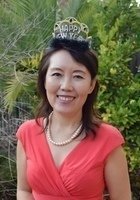 Tutors are that extra helping hand that makes students feel confident about a subject matter.
As a science tutor in the Escondido area, student can count on a great tutoring experience. For topics that the student does not understand, I will break down complex topics so they can absorb the information. We will structure the student's notes in a more organized way and create study materials to prepare them for their science exams. I will be able to work with students ranging from elementary to high school.
Bachelors, Art, NANKAI UNIVERSITY China
I enjoy cooking, gardening, traveling, and teaching at my church's children ministry.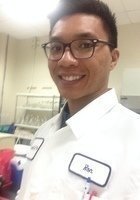 Students want the good score that will help them gain admission into the college or university of choice. Students will study test taking strategies as well as go over subjects that they have trouble in like reading, writing, and math. We will use SAT practice tests to measure your level of readiness to make a tailored study plan.
I live in the Escondido area and enjoy it very much. I can't wait to speak with you.
Bachelor of Science, Chemistry, University of California-Irvine
Tennis, Biking, Hiking, Snowboarding,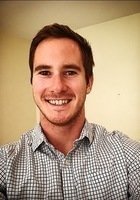 I have been tutoring students for a while as I completed my Bachelor's and currently pursuing a Masters in Theology.
I want to share my tutoring skills with students in the Escondido area to help them prepare for the ACT. We will go over the sections of the ACT that the student doesn't fully understand and address them. I will also share study tips and test taking strategies.
Bachelors, Criminal Justice (Political Science), California State University-Chico Masters, Theology, Westminster Theological Seminary in California
Theology, Nutrition, Power/Weightlifting, Sports, The Office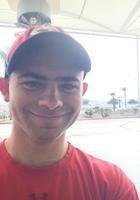 I strive to make tutoring sessions enjoyable and effective for the student. As an English tutor in the Escondido, I will help students learn how to write, read, and speak in English as well as improve student's writing skills that will help them in their writing assignments and beyond the classroom. I understand that there are many ways to learn English, so I am open to having different texts available. I will also be able to help ESL students improve their English skills.
I am thrilled to be helping you learn English.
Bachelor in Arts, Communication, General, University of Maryland-College Park Master of Arts, Bible Studies, Westminster Theological Seminary in California
Reading, learning language, working out, cooking
Request Your World Class Tutor Today! 
Eliminate Academic Stress & Develop Confidence to Ensure College, Career, and Life Success!

Tutors Across The Surrounding Area: