Top Rated Private Tutors in Encinitas, CA!
By partnering with Varsity Tutors, the leading tutoring agency in the country, we have access to the best tutors in Encinitas, CA.
Eliminate Academic Stress & Develop Confidence to Ensure College, Career, and Life Success!


Couple of Our Local Tutors in Encinitas, CA...
Please Note: All tutors have been background checked, interviewed, participated in mock tutoring sessions, and been trained by professionals. 100% satisfaction guarantee.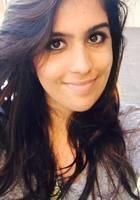 I am an outgoing person who loves to help people learn. I have tutored students in various subject areas and I am confident I can help students in the Encinitas area who struggle with math. Math is a part of my job as a Biostatistician. I will make problems straightforward in explanation and help fill gaps in understanding.
I want to help you succeed in Math. Please don't hesitate to contact me.
Bachelor of Science, Neurobiology and Behavior, University of California-Davis Master in Public Health, Biostatistics, Loma Linda University
ice skating, swimming, playing the piano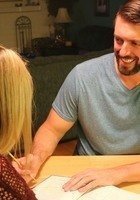 I am a personable and reliable Science tutor, ready to help students in the Encinitas area pass their science courses. We will work together to find the best learning style and prepare for the completion of classwork and exams.
Bachelor in Arts, Psychology, Whittier College
Playing with my son, karaoke bars, working out, and I have started Swing Dancing and Rock Wall climbing!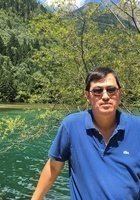 I am an SAT tutor in the Encinitas area who loves to help students succeed. As a teacher, want to make my students comfortable in wanting to ask questions. I want to use my method of tutoring to find out how a student thinks and how they work out a problem. From there I can help improve their problem solving skills while introducing new learning strategies that could be useful.
Bachelors, Electrical Engineering, Rensselaer Polytechnic Institute Masters, Business Administration and Management, University of Houston-Downtown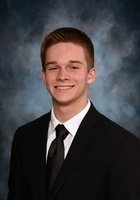 High school students may see the ACT as a terrifying exam, but I am here to show them that it is not. Having taken the ACT myself, I have used study and test taking strategies which has allowed me to score in the 30s for each section. I want to share my strategies with you to help you be confident when you take the ACT.
Students in the Encinitas area can contact me to set up a session.
Bachelor of Science, Accounting and Finance, University of Illinois at Urbana-Champaign
Basketball, fishing, hiking, reading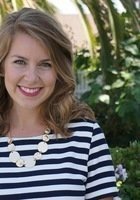 Students in the Encinitas area looking for an English tutor can contact me to start a one-on-one session. I can help you improve your reading, writing, and grammar. Students will get help in writing assignments and worksheets. I can also help ESL students.
I like to have fun on the beach and spending time with my family. I also enjoy painting, playing tennis, and other things.
Bachelor in Arts, Community Psychology, Point Loma Nazarene University Master of Science, Clinical Psychology, California State University-Fullerton
I love tennis, painting, the beach, music, playing guitar, spending time with friends, enjoying life.
Request Your World Class Tutor Today! 
Eliminate Academic Stress & Develop Confidence to Ensure College, Career, and Life Success!

Additional Tutors in Encinitas:
Student-Tutor's partnership with Varsity Tutors makes it easy to find local world class certified tutors no matter where you live. Here are some other tutors in Encinitas. Let's Spark Bright Futures!
Tutors Across The Surrounding Area: