Top Rated Private Tutors in Del Mar, CA!
By partnering with Varsity Tutors, the leading tutoring agency in the country, we have access to the best tutors in Del Mar, CA.
Eliminate Academic Stress & Develop Confidence to Ensure College, Career, and Life Success!


Couple of Our Local Tutors in Del Mar, CA...
Please Note: All tutors have been background checked, interviewed, participated in mock tutoring sessions, and been trained by professionals. 100% satisfaction guarantee.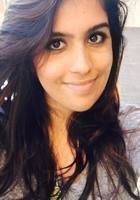 I am an outgoing person who loves to help people learn. I have tutored students in various subject areas and I am confident I can help students in the Del Mar area who struggle with math. Math is a part of my job as a Biostatistician. I will make problems straightforward in explanation and help fill gaps in understanding.
I want to help you succeed in Math. Please don't hesitate to contact me.
Bachelor of Science, Neurobiology and Behavior, University of California-Davis Master in Public Health, Biostatistics, Loma Linda University
ice skating, swimming, playing the piano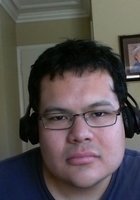 I am a fun and dependable Science tutor, ready to help students in the Del Mar area pass their science courses. We will work together to find the best learning style and prepare for the completion of classwork and exams.
Bachelors, Physics, University of Southern California Masters, Physics, Colorado State University-Fort Collins
Hiking, Biking, Working Out, Reading, Chess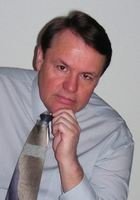 I am a SAT tutor with over 35 years of teaching experience. Working with different students has allowed me to develop different teaching methods that can be used for any student. Students preparing for the SAT will learn repetition and pattern recognition. If there are concepts that are too complex to understand, I will take time simplify the concepts and help them make efficient study notes that helps them study smarter not harder.
My goal is to help students in the Del Mar area achieve their desired score.
Bachelor of Science, Mathematics, Vitebsk State University Master of Arts, Physics, Vitebsk State University
Digital photography, dogs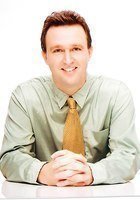 Hello.
I am excited to be helping you prepare for ACT in order to attend university/college. I have many years of experience teaching and tutoring students in public and privates schools. I believe that one-on-one encounters allows students to focus on the subject and gives them the space to ask questions.
Students in the Del Mar area can be sure that I will help them prepare for the ACT to the fullest of my ability.
Bachelor in Arts, English, San Francisco State University
sports, music, reading, travel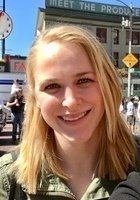 I am an International Relations graduate and have tutored students in college level English Writing and Literature. I can assist students in the Del Mar area in their English writing or ELS students in their conversational English skills. Because I am taking online classes, my schedule is flexible to meet the needs of the student.
I can't wait to get started.
Bachelor in Arts, Political Science and Government, University of Chicago Bachelor in Arts, Anthropology, University of Chicago
I enjoy sports and fitness activities like running, soccer, and swimming. In my spare time I like to get creative and enjoy drawing and painting.
Request Your World Class Tutor Today! 
Eliminate Academic Stress & Develop Confidence to Ensure College, Career, and Life Success!

Tutors Across The Surrounding Area: