Have you heard? The SAT got a makeover in March of 2016.
Hello, "New SAT"!
Parents and students are asking us questions all the time like:
– How important is the SAT?
– What's a good SAT score now?  [It's out of 1600 again, by the way] – Can I get into Berkeley with a 1200?
These are great questions!
But today, let's focus on one of the most important questions of all:
– How should my teen prepare for the SAT?
Students (and parents) need a SAT game plan.
Case Study!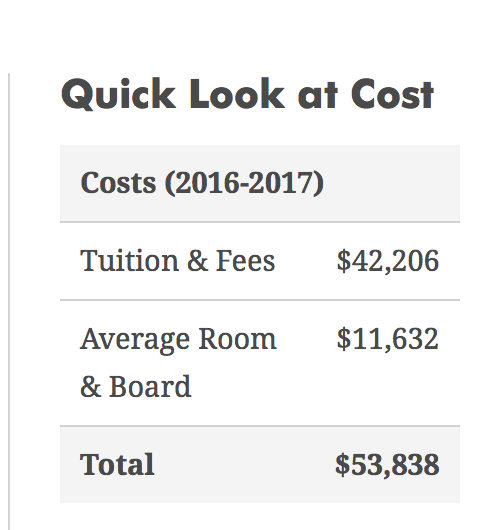 Like Lauren K., one of our past students. Her dream was to go to Baylor University in Texas.
But it ain't cheap. Costs for the 2016-2017 year run about $53,838!
Lauren knew that her GPA and SAT scores were okay, but the SAT could improve…
But it was overwhelming!
She thought, 'There are so many options!" And obviously, you can't take advantage of them all.
And you and your teen may be feeling like Lauren and her parents felt…
So here are the 7 BEST ways to prepare for the SAT. Listed out so you can help guide your teen on the right path to raising their SAT scores.
Later we will tell you what Lauren decided on and how she ended up getting into Baylor along with a $56,000 scholarship!
More on that in a sec…
Below we ranked ways for your teen to prepare for the SAT in terms of effectiveness, starting with number 7.

Let's get started!
Top 7 Ways to Help Your Teen Prepare for the SAT
7. Search out help at school [usually free]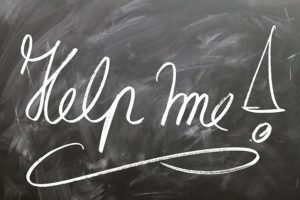 Has your son or daughter checked out the programs their high school has to offer? Some of the best SAT resources may be closer than you think!
High school teachers and administrators know that SAT prep can be difficult and expensive, so most high schools offer a variety of free SAT prep resources to their students.
Give the principal a call or have your child pay a visit to the school counselor and find out what your high school has to offer.
Some schools offer free SAT practice tests or study groups, and some school libraries even have SAT prep books available for checkout. Odds are your school offers at least one of these fantastic resources.
And if not, your student can also start their own study group with other like-minded students at the school!
Just make sure they focus on the goal and not derail into a gossip-fest. 😉
6. Download smart phone apps
Wouldn't it be nice if you had access to tons of SAT resources in the palm of your hand?
There's an app for that.
If you're in possession of a smartphone, you're gonna love this one! [And what teen doesn't these days?]
There are several SAT prep apps – free and paid – available in the app store.
Some great apps include:
SAT Up
SATFlash – New SAT Prep, Practice, Vocabulary
Daily Practice SAT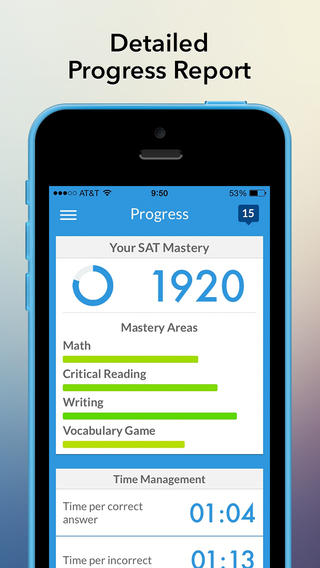 If your child is struggling with one particular section of the SAT, there are tons of other great apps out there geared towards specific subjects, like math for example.
5. Take online tests
Have you Googled "SAT practice tests" yet?
If you have, you've probably noticed that they're either extremely hard to find or very poorly made.
And be careful you don't grab old SAT material that is still floating out there on the internet. Those won't help too much. [Read up on changes here: Top 10 New SAT Changes You Should Know About: In Infographics]
There are definitely good quality practice tests out there! You just need to know where to look.
Here are a couple practice tests to get you started:
College Board's free SAT practice exam
– Full-length practice test
– Score shows you an approximate SAT test score
– Created by official test makers
Khan Academy's free diagnostic quizzes & practice tests
– Both full-length practice tests (same as those above at the College Board) and diagnostic quizzes
– Can reset test and start over
– Created by K.A. + College Board (mixed)
Student-Tutor's SAT Pre-Test Quizzes
– 30 minutes or less per section
– Shows you specific topics you need to review (not an 'SAT score')
– Designed by our SAT curriculum teachers
4. Get prep books and study independently
Your son or daughter has probably seen students at school carrying around SAT prep books, and for good reason—they're awesome!
Well, sorta. They're helpful, but maybe not THAT high on the cool factor. 😉
But there are tons of prep books to choose from, including Princeton Review, College Board, Barron's, Kaplan, and others.
We recommend the College Board's official book in our online SAT Prep course to get access to those 4 full-length practice tests, but if you are near a Barnes & Noble, go flip through the others and see what looks easiest for to work from.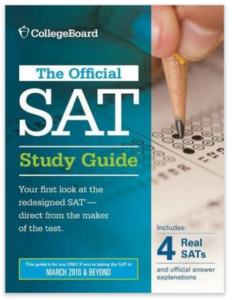 Your teen may gravitate to one book or another based on how it is structured, so do a quick investigation.
And it never hurts to grab a couple.
Sometimes one book does a better job than others in certain sections, and vice versa.
Here's an even more comprehensive list to get you off to a good start (all found on Amazon and likely your local B&N bookstore):
If your kid is a good self-studier and you're on a budget, this is a great place to start to maximize the SAT score.
3. Find free SAT prep materials online
A little tight on cash?
Not sure you want to spend lots o' dollahs on SAT prep courses and prep books?
D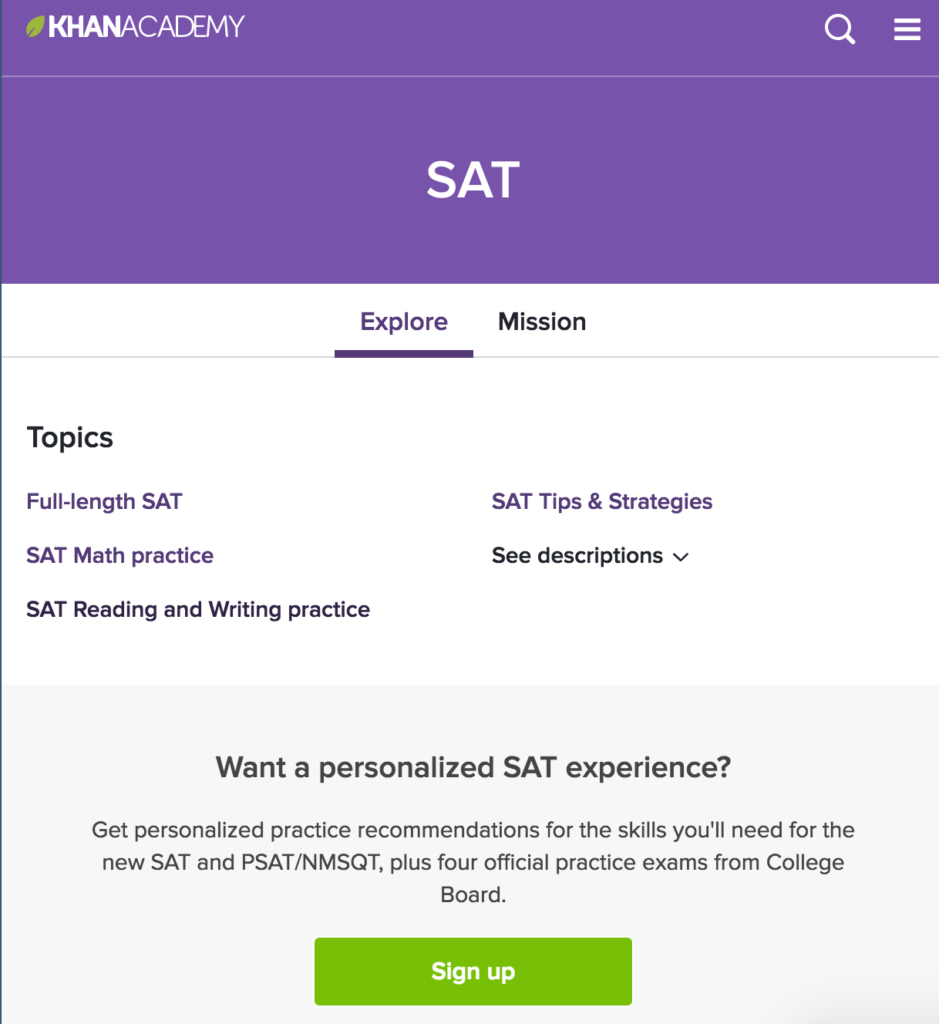 on't worry, there are definitely still options for you and your child!
1. The best one out there is Khan Academy's SAT practice.
They teamed up with the College Board to bring you lots of video tutorials showing practice problems worked out. And free!
Rock on, Khan Academy! We salute you!
2. You'll also want to — if you haven't yet! — scour the official website of the College Board.
They are the ones who make and administer the test, so go to the source!
Check out all the links and resources they make available. That is a great place to start no matter what options you pick on this list. And there are free practice items and nuggets of info to take away too! Free.
That is a great place to start no matter what options you pick on this list. And there are free practice items and nuggets of info to take away too!
Free.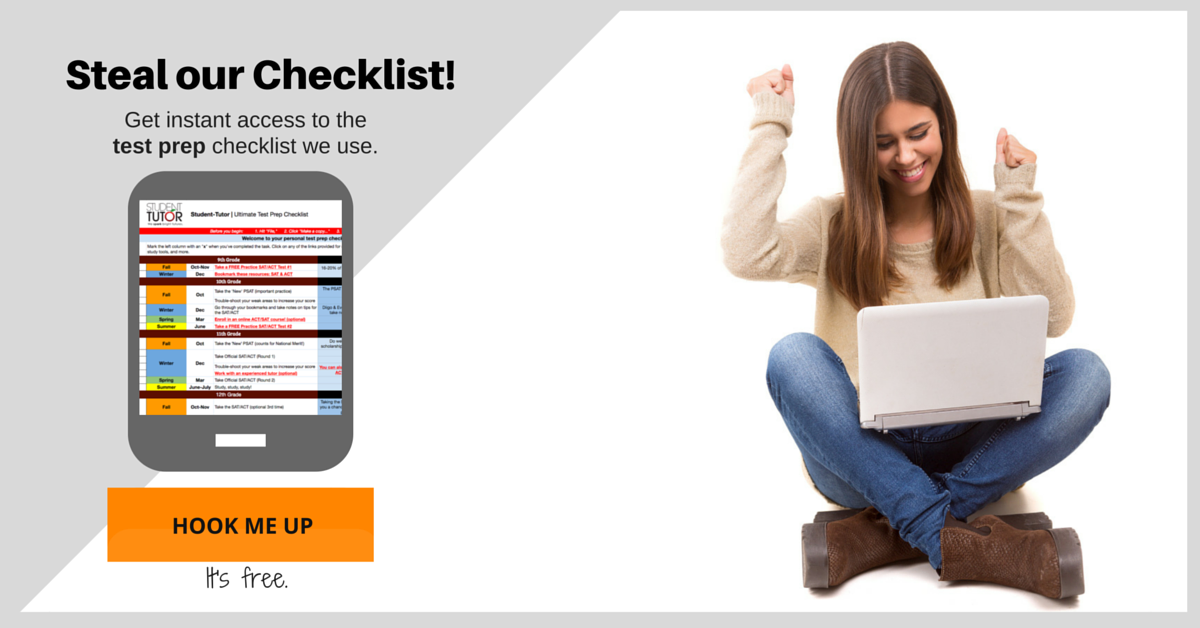 2. Enroll in a paid SAT Course
You probably saw this one coming!
Taking an SAT prep course really is one of the best ways that your child can get a handle on the material and learn how to strategize when taking the test.
The SAT prep courses offered by Princeton Review, Kaplan, and Student-Tutor make studying for the SAT easier and much more manageable.
Why?
Things are broken down for you.
Things are organized in a clear way to give you a plan of attack.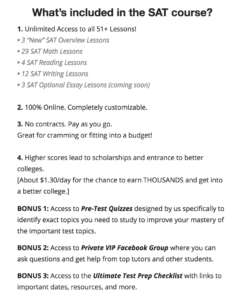 Plus, most SAT prep courses have guarantees or your money back, so you definitely won't have to worry about wasting money, should you find that this strategy doesn't really work for you.
Our self-pacing prep course — in particular — is 100% online, 24/7 access, and includes acceptance to a private VIP Facebook group where your student can ask questions and get motivation and support from other students like them and our top tutors, who are ready to answer questions and help when they get stuck.
Plus ours is month-to-month, pay as you go, no contract. So it doesn't have the big upfront price tag as other companies. #win
But there are many options!
Find what works best for you and your teen.
1. Get a private tutor
Don't get me wrong — free resources and SAT prep courses are awesome.
But if you want to take your SAT preparation one step further, then you should definitely consider hiring a private SAT tutor.
One-on-one tutors will basically teach all the same things your student would learn in an SAT prep course (how to strategize, how to get the most out of the testing period, how to tackle the important skills, etc.).
But if in a class — and your child doesn't understand something or misses something that the instructor said — the instructor probably doesn't have time to help each student individually as much as they really need
[Note: That's why we built in the VIP Facebook community in
our courses
].
This is where having a private tutor can really come in handy and be worth their weight in gold.
Private tutors work with your child individually. At their pace.
They make sure that your son or daughter understands every strategy and that, come the SAT test day, they're 100% prepared!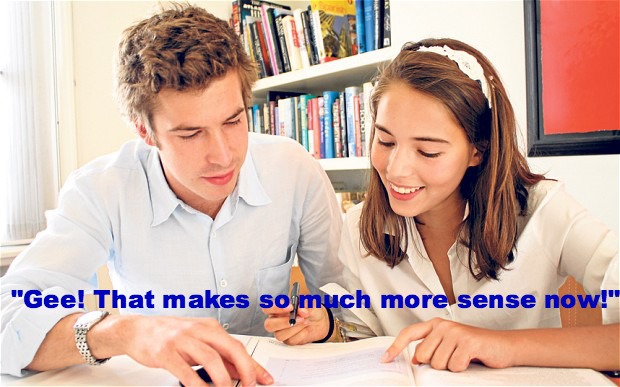 The only downside of hiring a private tutor is the cost—they can definitely be a little expensive, depending on how much help you need! And certainly, it is the priciest item on this Top 7 list.
But if you're really serious about doing well, then I would definitely recommend hiring a SAT tutor either in-person or online, whether or not that is with us.
Is it really worth it?
The "ROI" or Return On Investment is worth it if your child can bump the SAT score up enough to qualify for scholarship money. And this is often very much in reach.
We have had clients as little as 10-20 points away from thousands of dollars.
For example:
– Let's say you spent $500-$1,000 on SAT help.
– As a result, the SAT score goes up 150 points and your child qualifies for a scholarship worth $9,000.
Was it worth it?
I'd say so.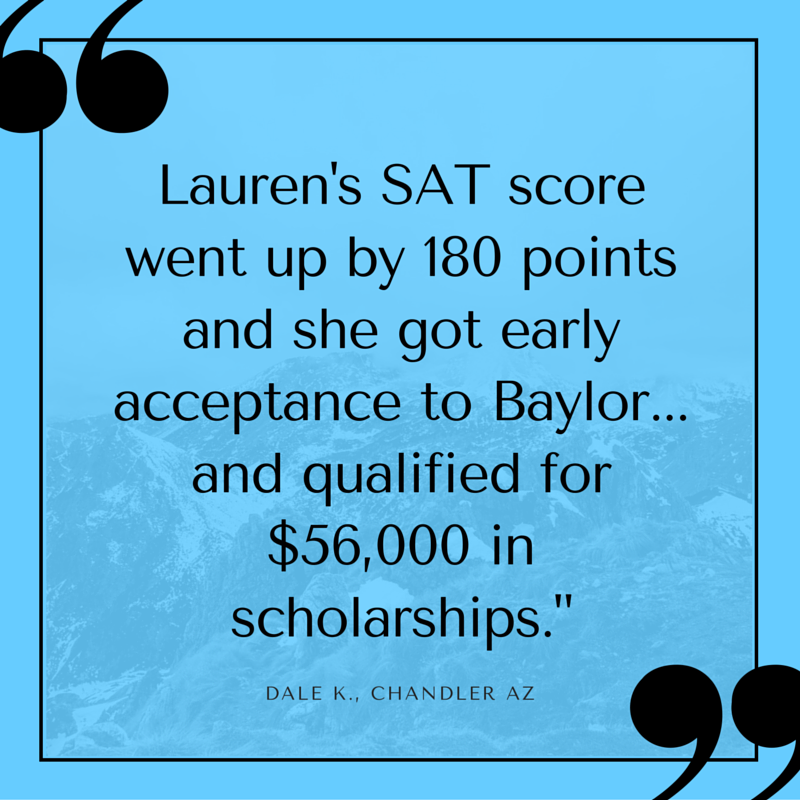 Real Case Study
Let's look again at Lauren then.
What did she decide and what were her results?
Lauren worked with a private tutor (#1), got a test prep book to study from too (#4), and even downloaded an app on her phone to practice during free minutes between classes or when waiting at shops (#6).
Results?
I'll let Lauren's dad Dale report back!
"Lauren's SAT score went up by 180 points and she got early acceptance to Baylor! This is her dream. And based on her score, she qualified for $56,000 in scholarships. We are absolutely ecstatic. The ROI is unbelievable." – Dale K. in Chandler, AZ
Just keep in mind that none of the items on the list — even private tutoring — are magic potions. Your teen still has to put in the hours and elbow grease to study and raise those scores.
But other students are doing it every day.
I believe your superkid-student can too!
Bonus Tip: Relax!
Pass this last bit of advice on to your son or daughter for me….
Dear Student,
Don't stress yourself out too much studying for the SAT, and don't try to do everything on this list! At least not all at once.
Pace yourself.
Quality over quantity.
And it's incredibly important that you not freak out too much about the SAT, because if you walk into the exam stressed… you're probably not going to perform as well as you would have if you were more relaxed.
And in the end, you are going to be a huge success in life no matter what your SAT score comes out to be.
Trust me, no one cares about it after you are in college. (And if they do, it's like, "Huh? We're still talking about that? Omg, that was soooooooo high school.)
It's a means to an end.
Treat it as such.
You are so much more than one test.
You are terrific just as you are… even if you end up with a lower score than hoped for.
This is not lip-service. It's true. Don't let the pressure you feel right now make you forget it! 🙂
And ironically… you'll likely end up doing better on the test if you keep a good perspective and stay relaxed than if you are a giant stress ball the whole time.
Ms. P
As a former high school Honors Mathematics and AP Psychology teacher, I know what high school students are going through… especially during that killer junior year.
Conclusion
You're ready! I've given you all the tools you need, now all you have to do is put them to use.
But before you go, here's a quick reminder of what those tools are:
7. Help from your high school
6. Smartphone apps for SAT
5. Online SAT practice tests
4. Get prep books for self-study
3. Find free SAT study resources
2. Try a SAT prep course
1. Get a private SAT tutor
Bonus Tip:
Relax & keep a good perspective. You are good no matter what.
Bonus Resource [free]:
One more tool you may not know about is the Student-Tutor Test Prep Checklist.
It's like a timeline and guide for parents. 100% free, mobile-friendly, and shows you the ideal test prep timeline. It lets you check off step-by-step test prep to-do's as your teen completes them.
No more stress google searching. It's all here: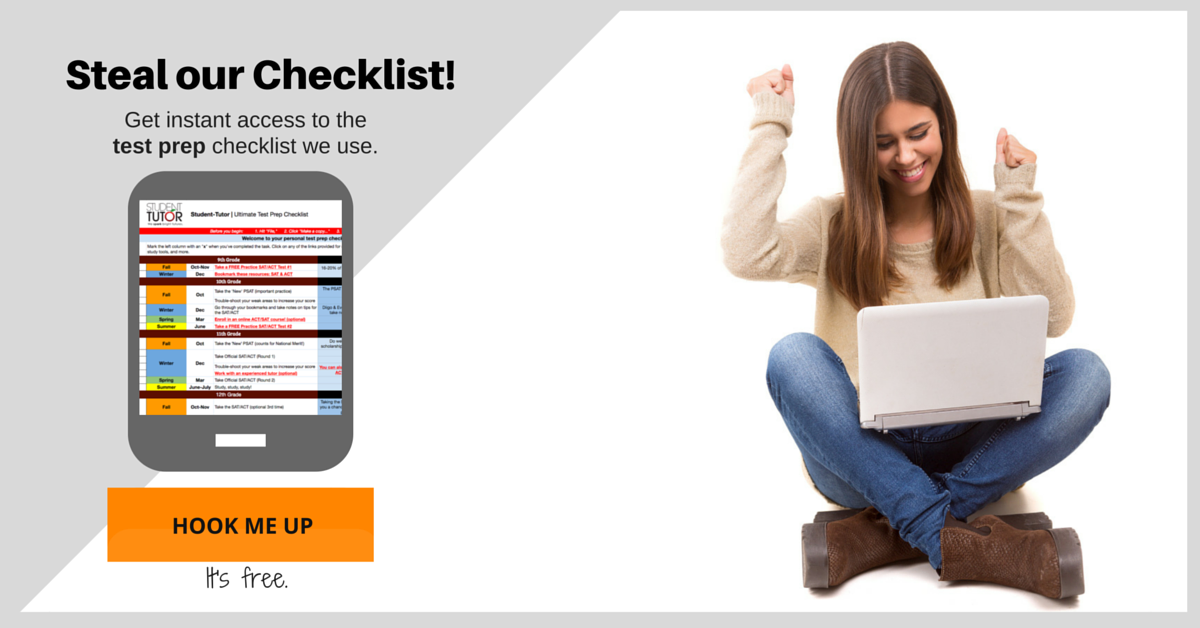 Know of any other helpful SAT resources? Share in the comments below!
xx Ms. P
The following two tabs change content below.
Laura earned a Master's degree in Secondary Education plus Teaching Certification for Mathematics and Psychology in both AZ and CA. Her undergraduate work was in Psychology with a minor in German from UCLA where she graduated magna cum laude. She has been tutoring since the 90's, was a high school teacher 2006-2011, and still teaches for a local college. Laura is passionate about teaching, learning, entrepreneurship, and traveling the world with her husband, their dog Tuck, and her Macbook Pro. -- Join Laura on Linkedin & Twitter!
Latest posts by Laura Petersen (see all)