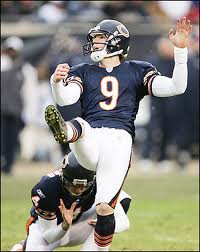 It is not everyday you get to see true inspiration in action.
I was lucky enough to get behind-the-scenes access to one such event for kids held Friday,March 28th just a week and a half ago. The Greater Purpose Project (#GPP)  kicked off their Heroes Tour at San Marcos Elementary school here locally in Chandler, Arizona!
Their celebrity co-host for the school assembly was Robbie Gould, star kicker for the Chicago Bears and philanthropist in his own right. (Check out The Goulden Touch Foundation)
Before the assembly
The set-up of the event for 3rd-6th graders was in full swing when I arrived. Lauren Burgoyne (creator and executive producer of GPP) was working with principal Dr. Becky Henderson to check the music, set-up the video presentation component, and practice skits with Robbie to make sure the kids got a multi-faceted and engaging experience to inspire them to believe that they can make a positive difference in the world, be a real-life super hero, and achieve all goals they set in life.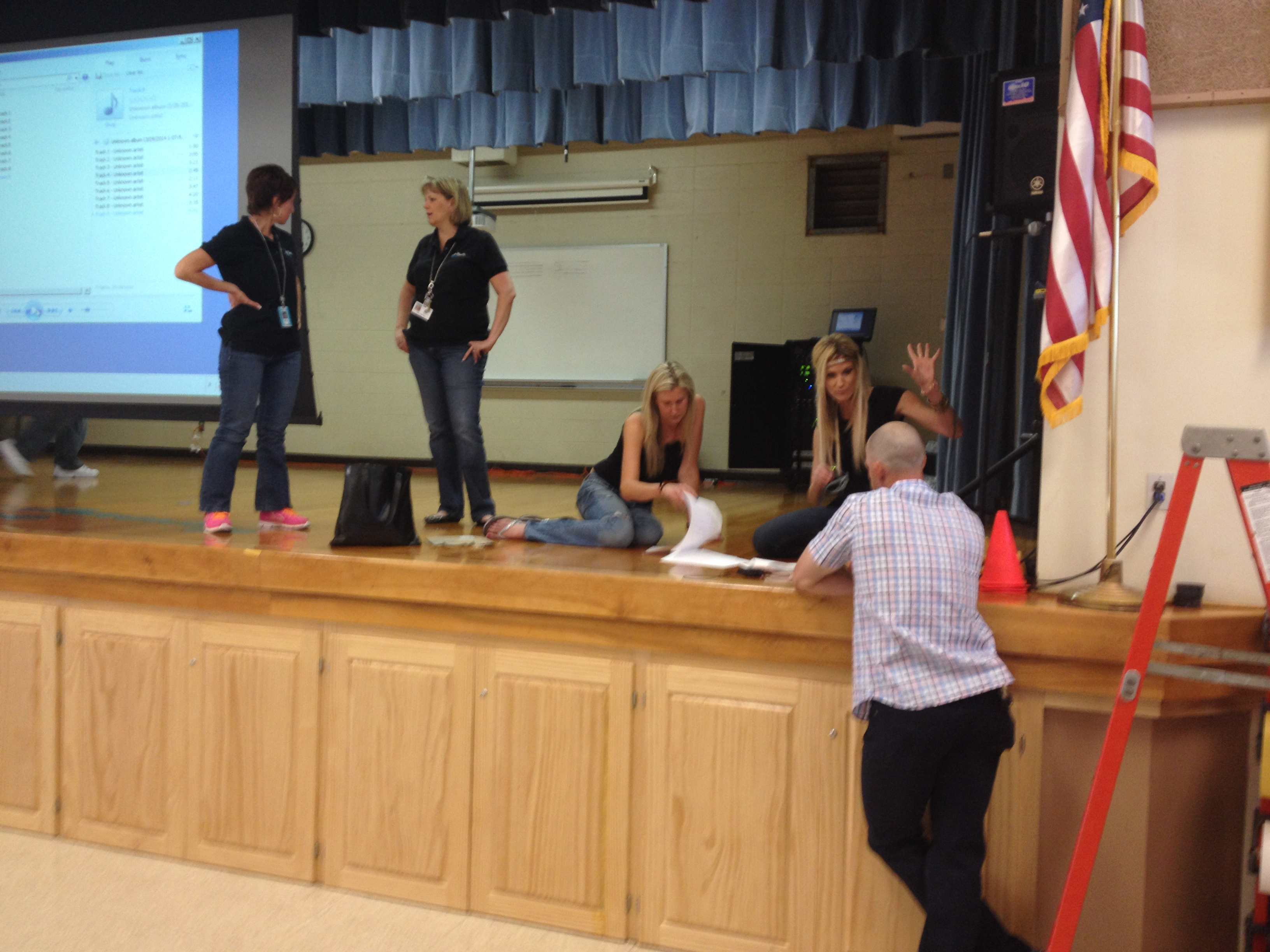 Students Arrive
As the young San Marcos students filed in you could feel the excitement and anticipation!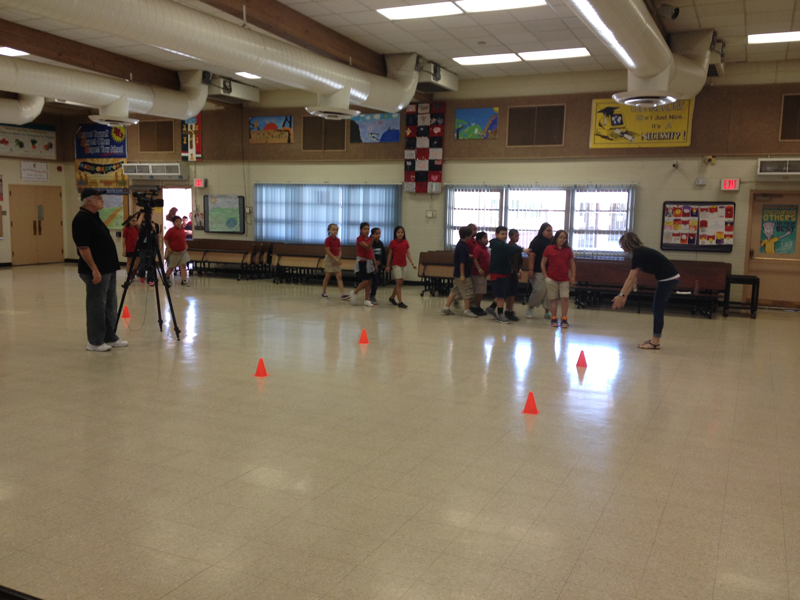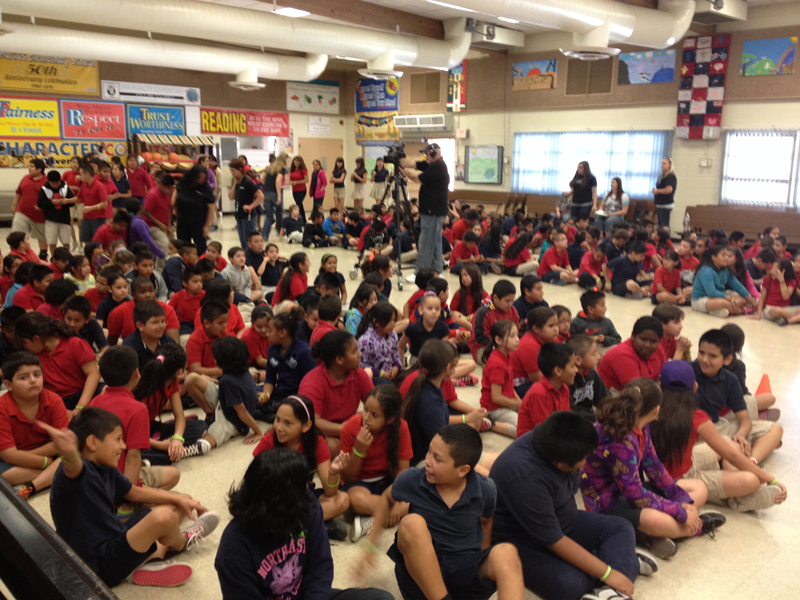 Let's Kick Off the Heroes Tour!
Lauren, her talented videography team, and Robbie did not disappoint! Getting all kids involved in Q&As with the football star, setting "hero" goals, playing fun competition games, and dancing to the upbeat music, the GPP crew had all students cheering, laughing, and thinking about all the possibilities in front of them, many of which they may not have previously believed possible.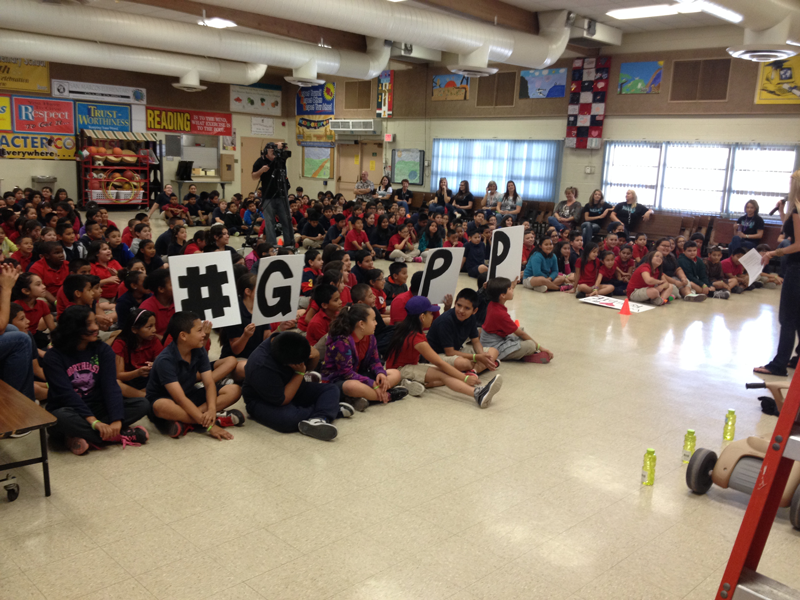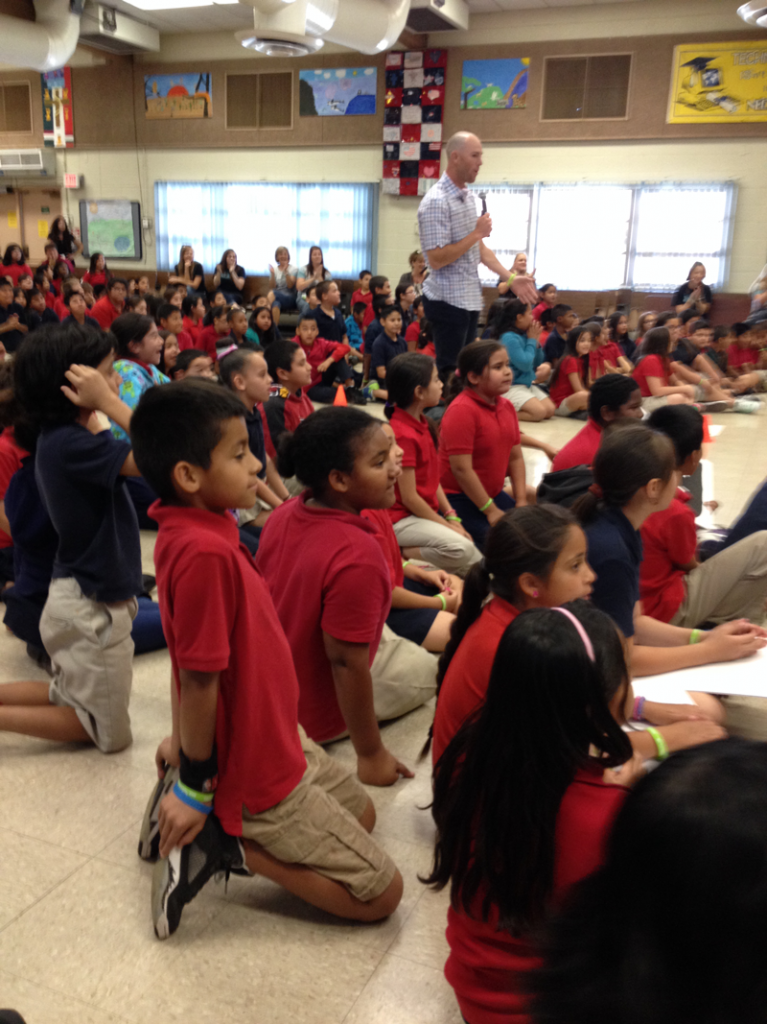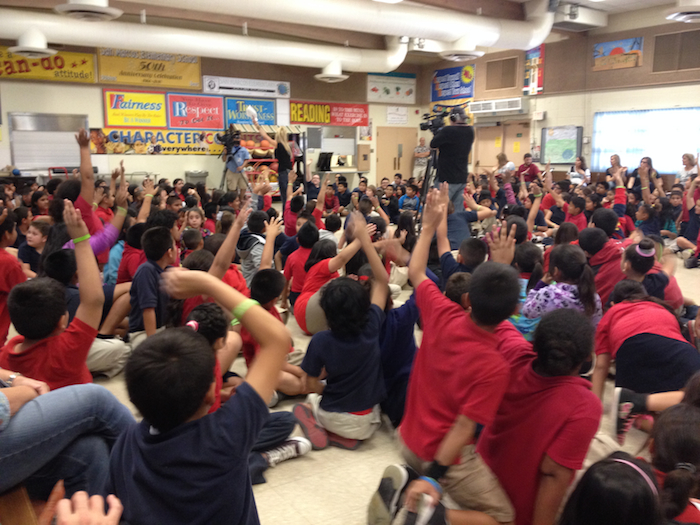 Several lucky students won autographed footballs from Robbie and one very happy student even won a family 4-pack to the Diamondbacks Opening Day baseball game the following day.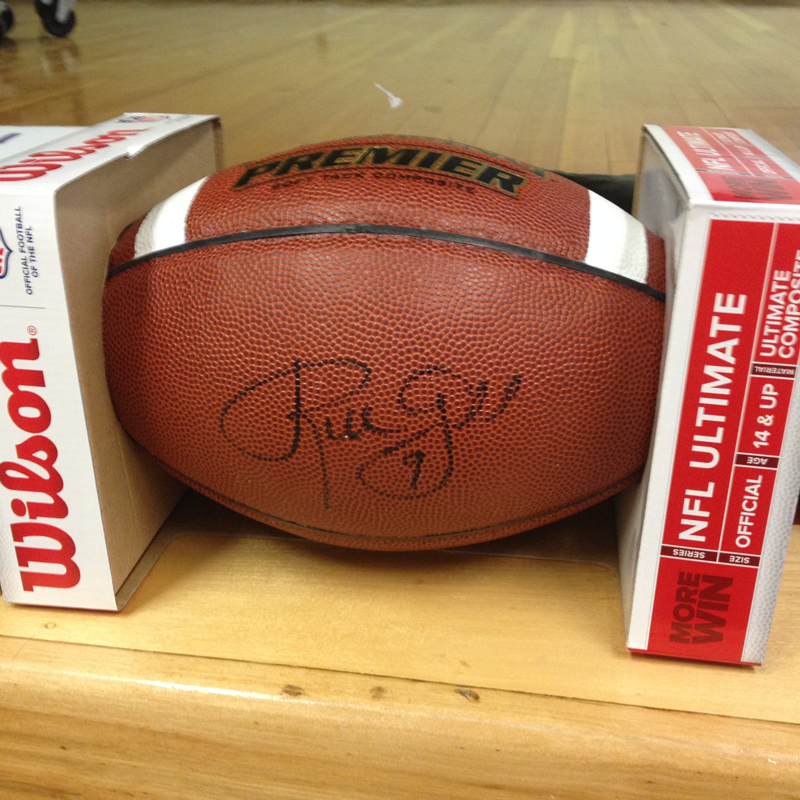 Support Great Causes like GPP
The Greater Purpose Project is one part documentary, one part philanthropy, and all heart. Support them now by liking their Facebook page, following them on Twitter, and supporting their mission to inspire kids to overcome obstacles, be real-life super heroes, and discover their greater purpose in the process.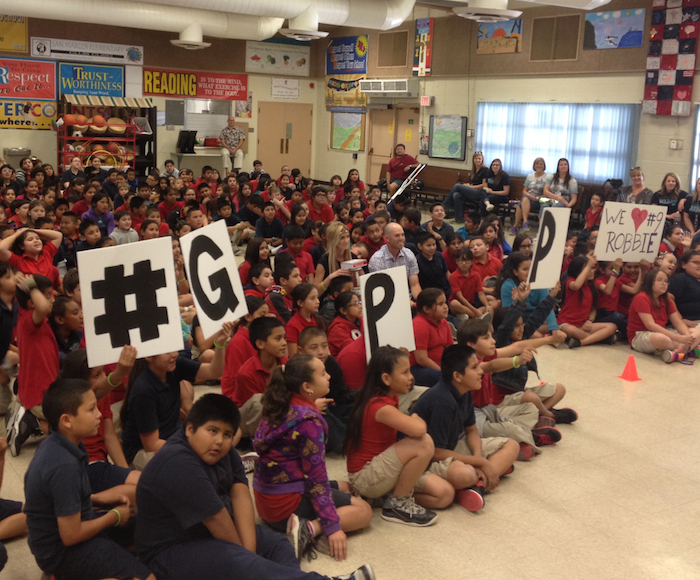 Thanks to GPP for letting me be a part of the first stop on our Heroes Tour! Keep up your amazing work.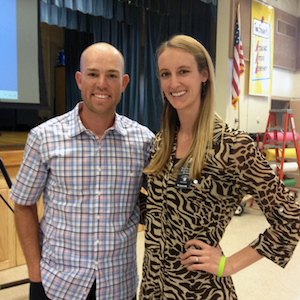 What's your greater purpose?
The following two tabs change content below.
Laura earned a Master's degree in Secondary Education plus Teaching Certification for Mathematics and Psychology in both AZ and CA. Her undergraduate work was in Psychology with a minor in German from UCLA where she graduated magna cum laude. She has been tutoring since the 90's, was a high school teacher 2006-2011, and still teaches for a local college. Laura is passionate about teaching, learning, entrepreneurship, and traveling the world with her husband, their dog Tuck, and her Macbook Pro. -- Join Laura on Linkedin & Twitter!
Latest posts by Laura Petersen (see all)